Ho Ho Ho, It's Christmas!
Join us this November as we gather for a festive Party weekend in Lincoln! With a FANTASTIC Party, food and drinks, followed by a Christmas dinner on the Sunday, this is going to be the BEST way to welcome in the start of the festive season!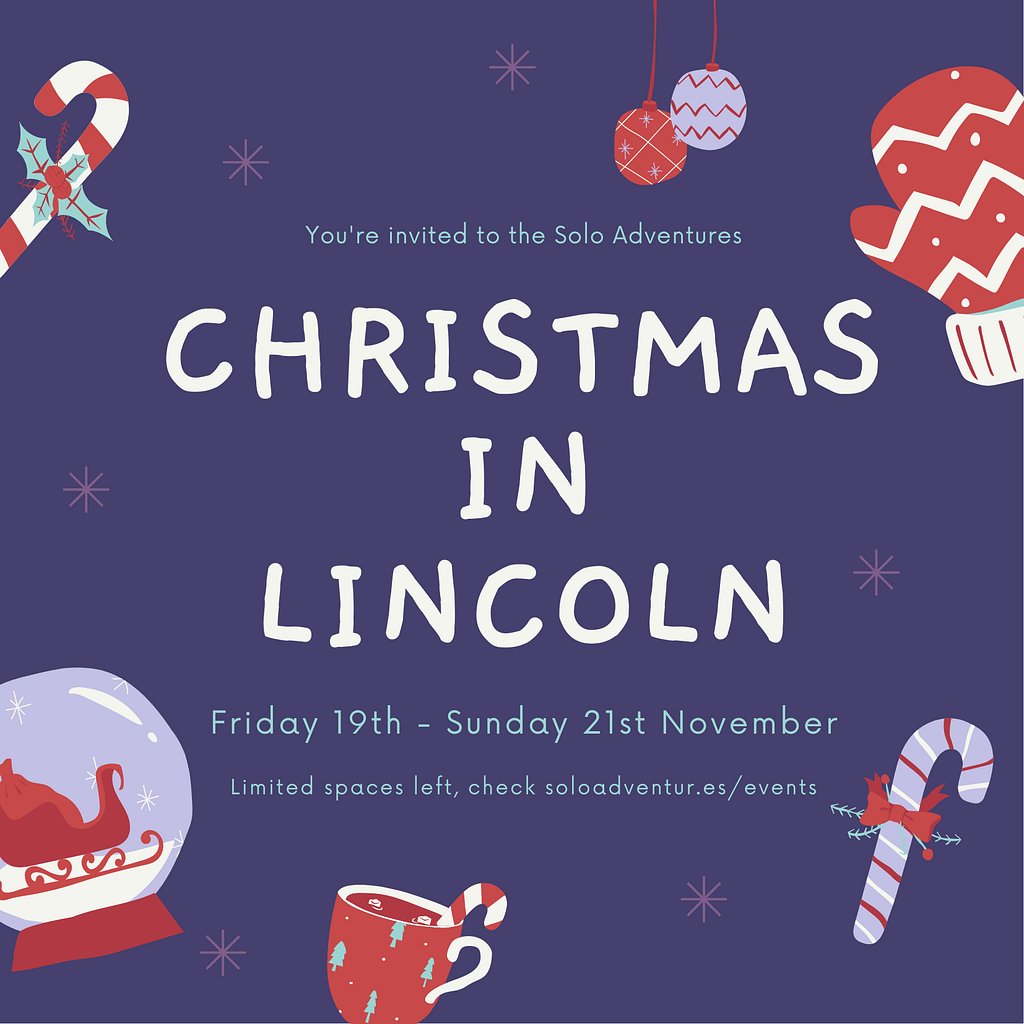 DATES:
Friday 19th November – Sunday 21st November 2021.
ITINERARY:
Friday: Arrive from 17:00 onwards and meet the rest of the group. If anyone wishes to arrive earlier, we can meet on site.
Saturday: Make use of the facilities on site, including the Pool and Spa, Board Games, Exploring or just chilling out. The Christmas Party starts at 19:00 until the early hours, and includes food, music, games and a special surprise!
Sunday: After the night before, we check out and head for a mid afternoon Christmas meal at a carvery in Lincoln as a group. before bidding farewell.
TRANSPORT:
For those arriving via train / public transport to Lincoln, there will be plenty of people to get you to the accommodation. This will be organised closer to the time. For those coming via car, the exact location details will be shared in early November. Lincoln is still the geographical point for this event.
PRICE:
The price for this weekend is £70 and this covers the accommodation, access to facilities including a Pool, as well as the bars & restaurants on site. This does not include the price of the Party, details of which are below.
For those that have already paid the original Airbnb cost of £45 for their weekend, the price has not changed for you. Many people have asked how to contribute towards the extra costs incurred, which works out at £25 per person based on the group size. There is an option in the ticket section below to contribute to this should you wish, though this is not mandatory at all.
The cost of the Party will be £25 Per Person, and includes 6 hours of fun and games, food options (Hot and Cold Buffet) and a welcome drink. This will take place at a venue a few miles from the accommodation. There will also be some special surprises on the night. PLEASE NOTE: This also includes a contribution to the hire of the venue, as well as the bar staff that will be working on the night, as well as the hire of the sound system, lighting and decorations. Any remaining budget will be put back into the event in whatever capacity is best (additional food, drink, taxis etc).