Heathers the Musical – Wednesday 28th July 2021
July 28 @ 7:00 pm

-

10:00 pm

£26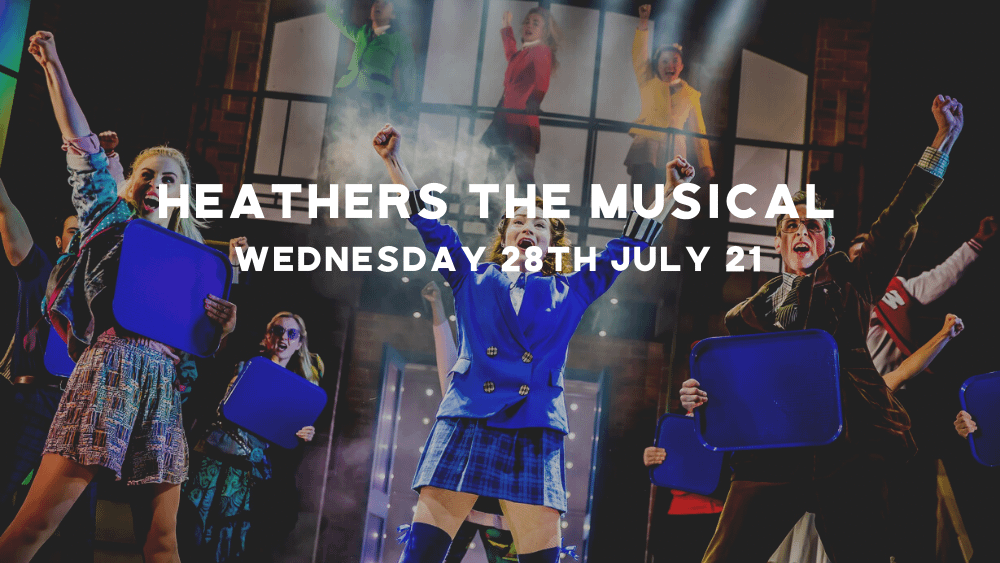 Honey, what you waitin' for? Welcome to my candy store!
Solo Adventures are heading to see Heathers the Musical in London on the 28th July. For an extremely limited return to the West End, this is going to be a fantastic show, and possibly the last time you'll be able to see the show!
Tickets are still available, however they're running out fast. If you wish to join us on this Adventure, head to the link below to purchase your ticket, making sure to select the right section of the audience. Full info is at the bottom of this page. Once you've booked, leave a comment below so we can add you to the list!
Row A, Seat 1: Lil
Row A, Seat 2: Jess
Row A, Seat 3: Jazz
Row A, Seat 4: Jaime
Row A, Seat 5: Thomas
Row A, Seat 6: T's +1
Row B, Seat 1: Mojo
Row B, Seat 2: Melissa,
Row B, Seat 3: Dan
Row B, Seat 4: Kylie
Row B, Seat 5: Sham
Row B, Seat 6: Lou
Row B, Seat 7: Ronny (FB)
Row C, Seat 1: Ilana Banana (Email)
Row C, Seat 2: Claire
Row C, Seat 3: Amby
Row C, Seat 4:
Row C, Seat 5: