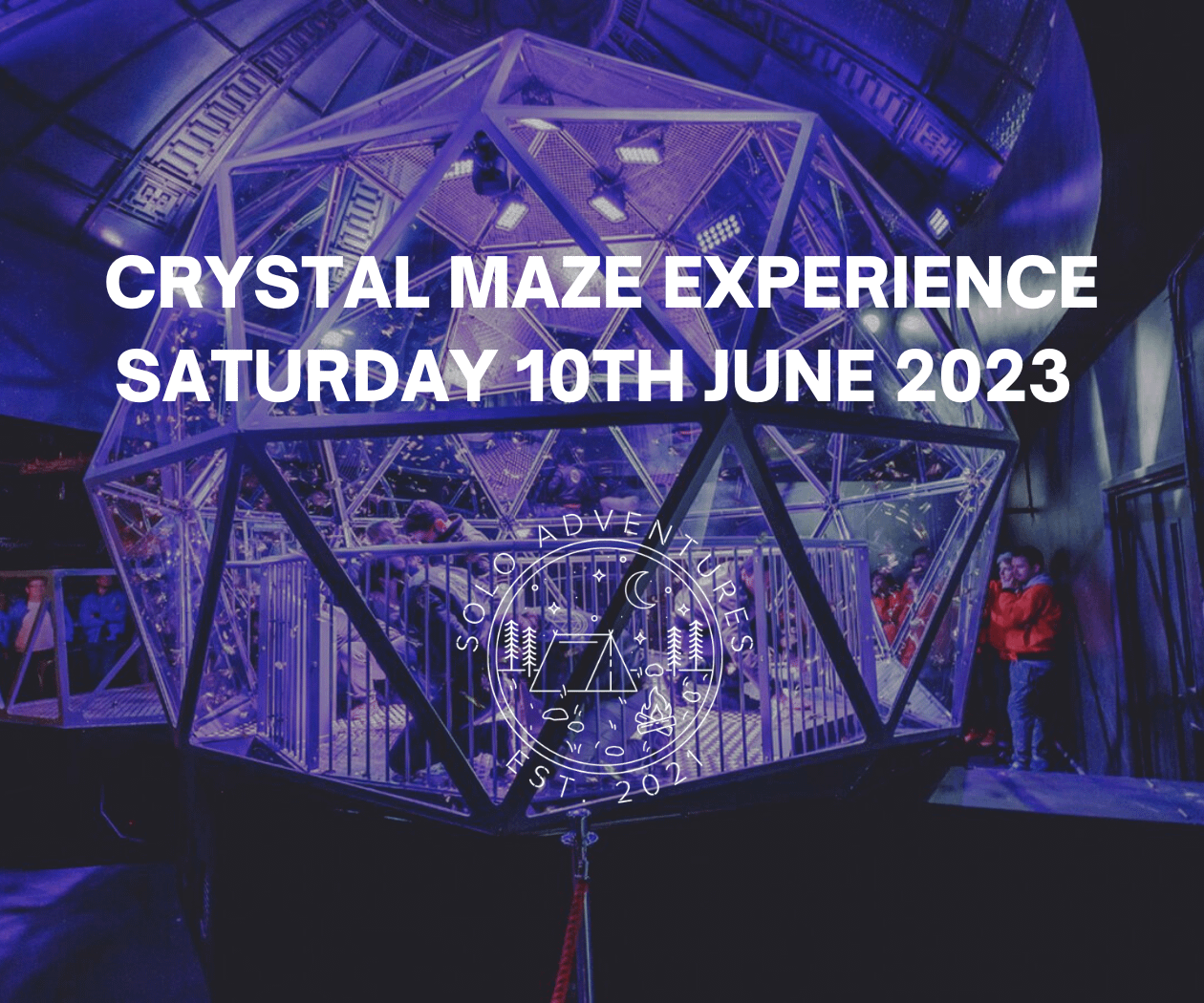 An exciting Solo Adventure awaits!
The Crystal Maze Experience
Event Features
Join us as we enter the world of the Crystal Maze as a team and attempt to grab a fistful of foil in the dome!
| | |
| --- | --- |
| Date | Saturday 10th June 2023 – 12:00 – 14:00 |
| Length | 2 Hours |
| Highlights | Meet fellow Solo Adventurers ● Complete the challenges ● Get to know others! |
| Key Information | Tickets to be purchased on the official Crystal Maze website (link below). |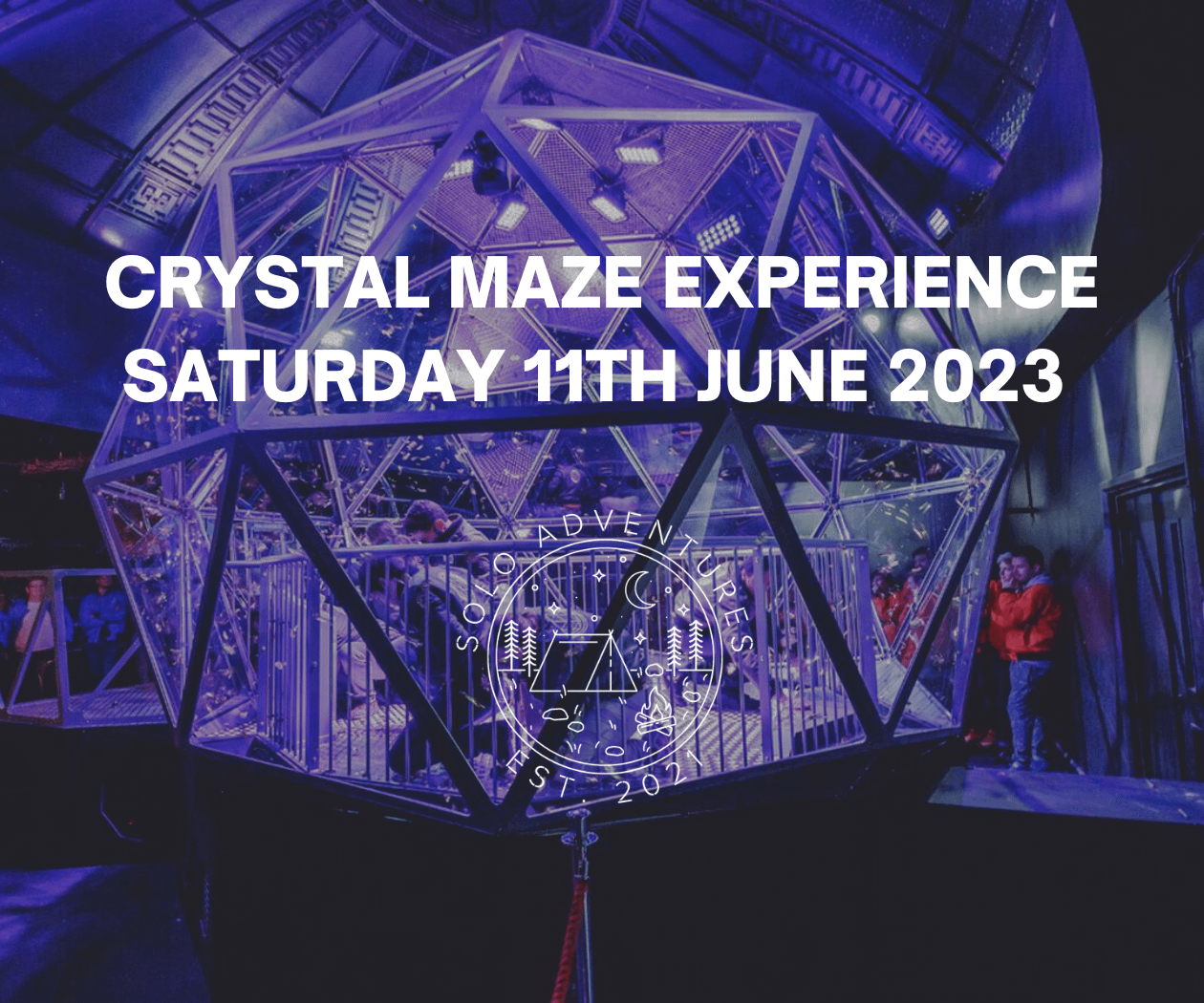 The Crystal Maze Experience
This is a team based event, so the sooner we book, the better chance we have of playing together. Through a multitude of sectors, you'll take on challenges to earn crystals – mental games, physical tasks and other mind boggling moments are certain to be included!
We'll then head over to the Hyde Park Meetup for the afternoon!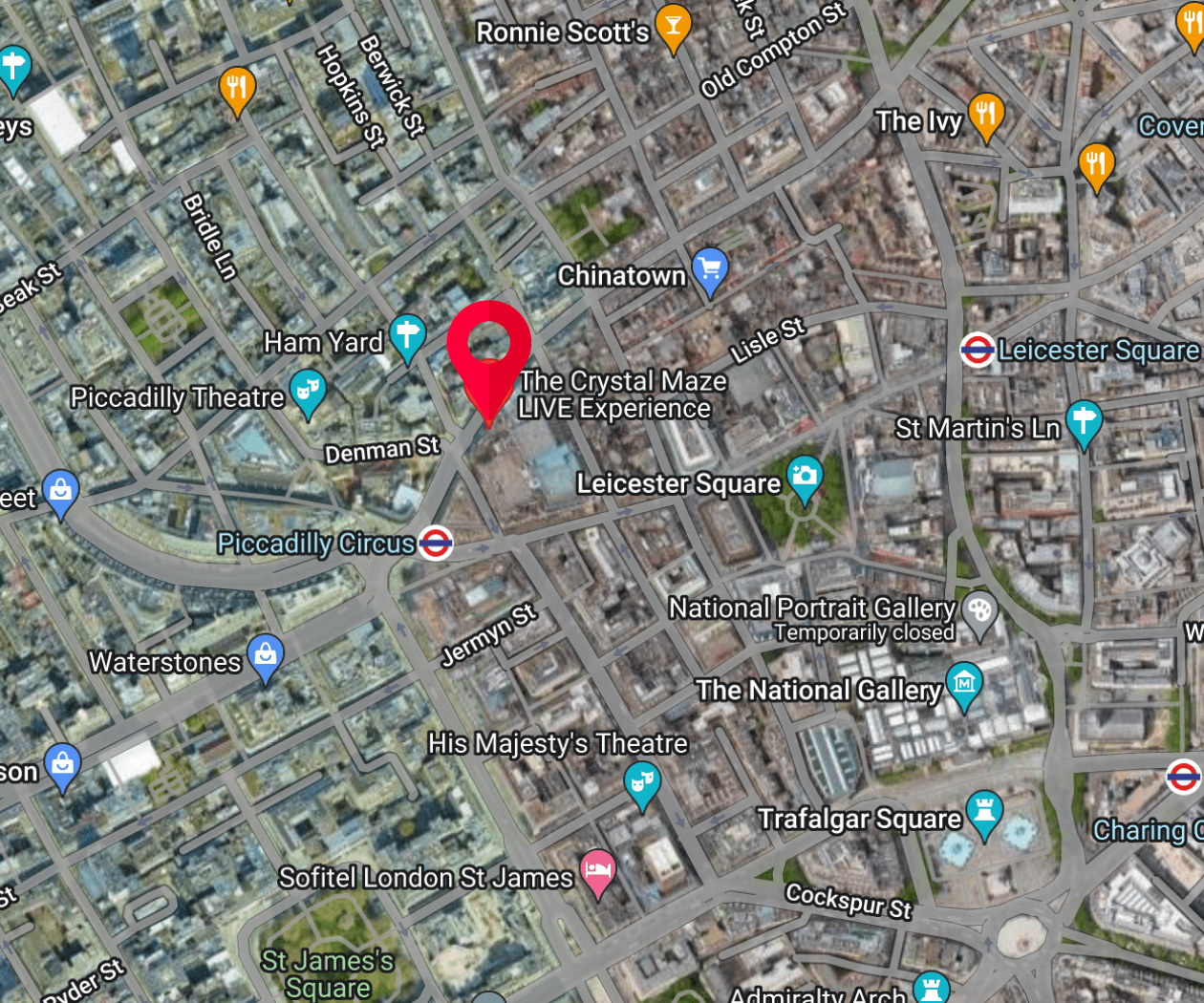 Map & Itinerary
We're booking in for the 12:00 session, so meet at the venue itself – address below.
22-32 SHAFTESBURY AVENUE,
WEST END
LONDON
W1D 7EU
(NEAREST TUBE: PICCADILLY CIRCUS)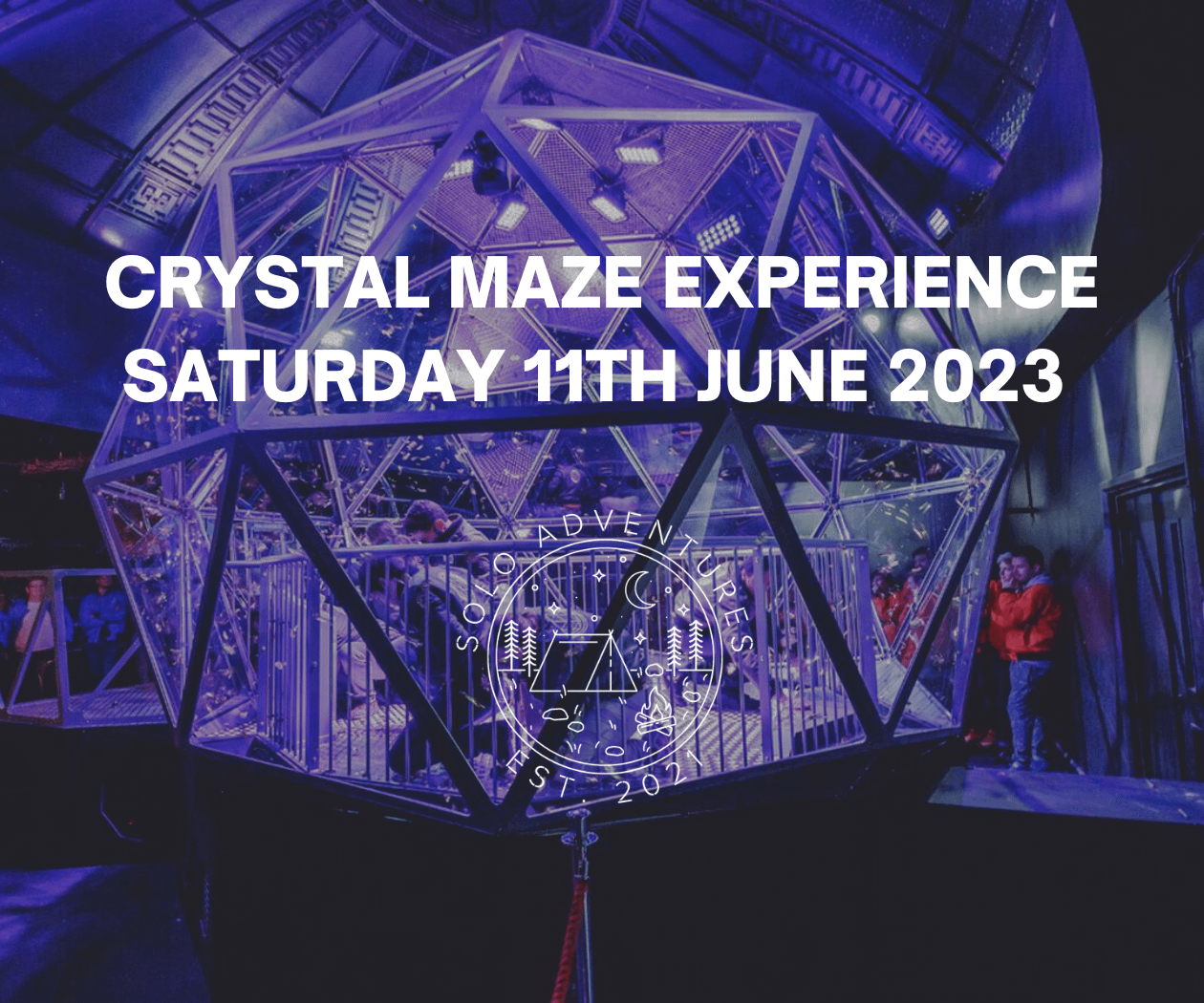 Tickets
All tickets are to be booked by attendees themselves, via the official platforms. We are not selling tickets via the Solo Adventures website.