Wordsearch #5
Happy Saturday! It's time for another Wordsearch, this time without the list of words to look for. A lot of you have requested this type as it's more fun and takes longer to complete, and I completely agree. There are 10 words, of mixed themes (no real connections).
Make sure to have a pen and paper ready, so you can make a note of the words you have already found & submitted.
Remember, once you find a word, enter it in the Adventure Points Voucher box below the Wordsearch to claim the points. You need to be logged in for this box to appear. All words need to be entered in capital letters.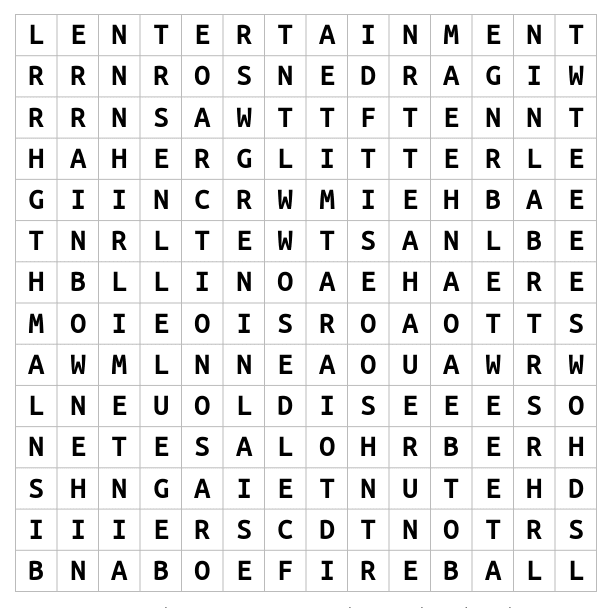 Ends 23:59 tonight (Saturday 15th May 2021).